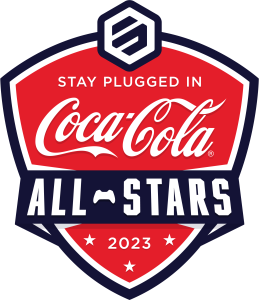 Carolina Esports Hub announced a multi-year agreement with Coca-Cola Consolidated to become an Official Partner of its Charlotte Phoenix professional esports team and Stay Plugged In (SPIN), the premier recruiting platform for esports scholarships.
Over the past year, hundreds of students have accepted offers to play varsity college esports through the Stay Plugged In platform. The students received nearly $10 million in scholarship support with 40 best high school esports competitors in Rocket League and VALORANT to make up the inaugural 2023 Stay Plugged In All-Stars team.
"With the backing of a great partner like Coca-Cola Consolidated, the Stay Plugged In Coca-Cola All-Stars campaign will raise awareness of opportunities for high school students in esports," said Scott Hollingsworth, Chief Operating Officer, Stay Plugged In.
All-Stars will be chosen by a Selection Committee consisting of leading industry figures and representatives of Coca-Cola Consolidated. The Committee is looking for the next college player – selection will focus on in-game technical skills, performance in competitions, evaluation of submitted gameplay clips, as well as intangible traits like teamwork and sportsmanship.
"Coca-Cola Consolidated is proud to join Stay Plugged In in recognizing gaming's growing role in collegiate sports. We want to see gamers succeed in competition and life and look forward to having the spotlight shine on them" said Dan Holmes, SVP of Commercialization and Brand Marketing with Charlotte-based Coca-Cola Consolidated.
All-Star Weekend takes place December 14 – 16 where All-Stars will meet college recruiters and show off their skills in combine-like challenges and cap the weekend off with the official All-Star tournament.
The tournament features $20,000 in prizing available with a format that sees that every player receive a minimum of $250.
"The All-Stars campaign serves as a testament to the growing opportunities in college esports", said Sergio Brack, Director of Esports at University of Maryland. "By bridging the gap between high school and collegiate esports, this campaign introduces an unprecedented opportunity for students to showcase their talents and potential."
Students can nominate themselves or receive nominations from their peers until November 1st, 2023.
Learn more about the competition here.
Share this story!